Hi all
I am at the moment running a Rpi 3 with piaware 3.5 flightaware Prostick and 1090 filter with a 6 element home built colinear antenna.
The results from the antenna are to me fairly good but I would like better.
I am not Techie inclined (Don't have a clue, I follow instructions then leave well alone).
Would a stock antenna perform better, or would a colinear with more elements be better?
What stock antennas on the market would be worthwhile investing in?
Here is a pic of the results I am getting at the moment.
Thanks in advance
Joe.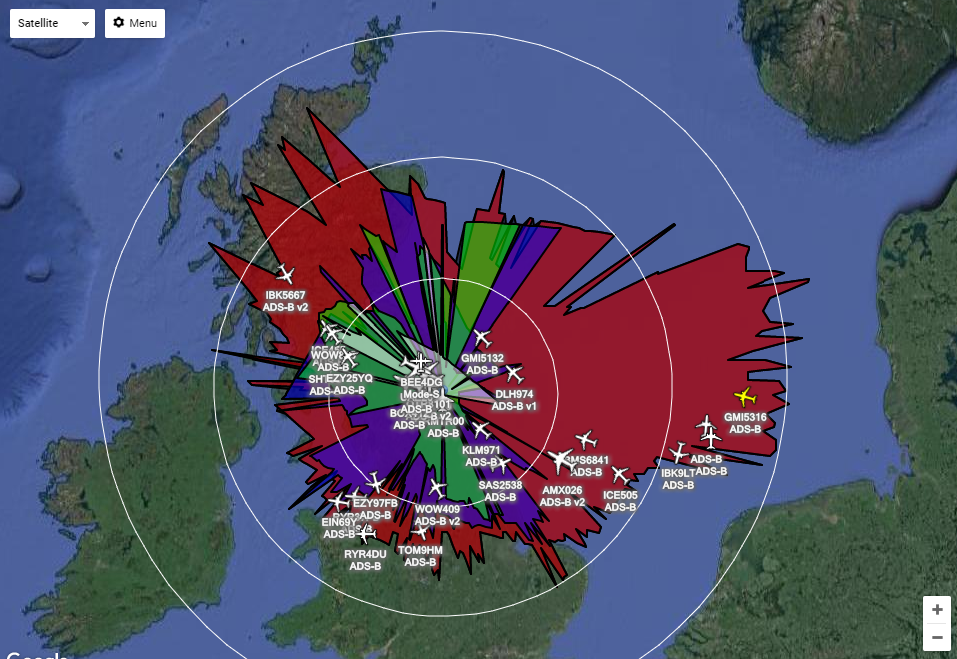 https://www.dropbox.com/s/bkd033jvwtvd7hw/uk.png?dl=0