Leaving San Jose, CA going to Salt Lake City, our plane did an oval around the field before proceding to the first reporting point.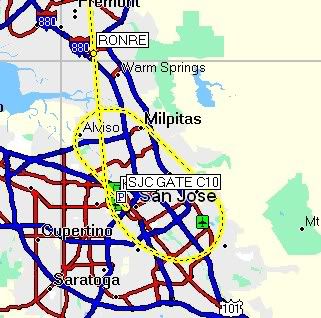 This is apparently standard procedure for a LOUPE ONE departure. Other flights do the same loop going to KRNO and other points northwest. Anybody know specifically why?
Anybody else know of any other similarly interesting departure or arrival procedures?