I have been on a little bit of a push here to get some sign ups in this Province and in the image below all the Green markers are members of a WhatsApp group.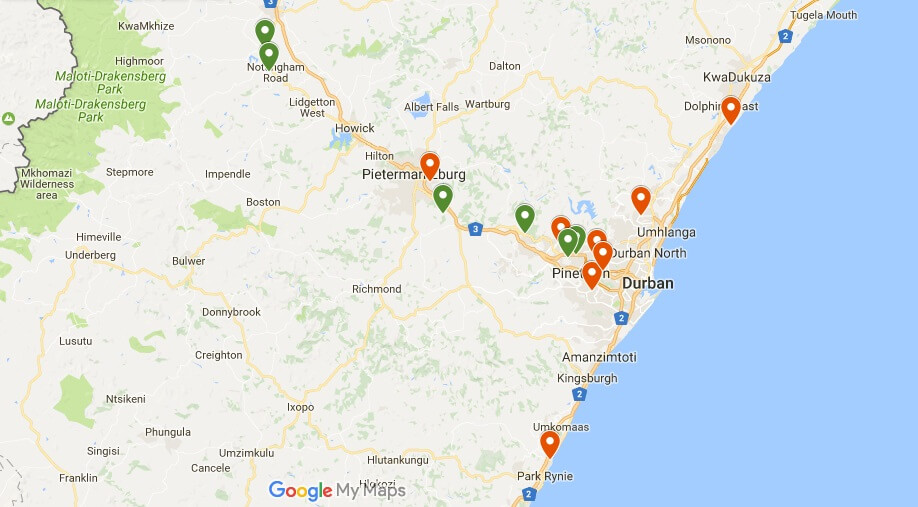 The aim of the game is to improve MLAT coverage. The last FlightAware map update still showed none below 10K!
So two things, it would be great to get to know the other feeders in the area and secondly… We all seem to live along the N3 highway, I am assuming getting some friends either side of it to feed would be better than just more along the highway.
Anyhow if you are in KZN and would like to join the Whatsapp group please DM me.