jonhawkes2030,
First of all, thank you very much for your help with my inquiries.
Second, I apologize for the bad/deceiving angle of the photograph posted above. This shot, taken a few seconds after the one above, clearly shows the double vertical stabilizers you mention.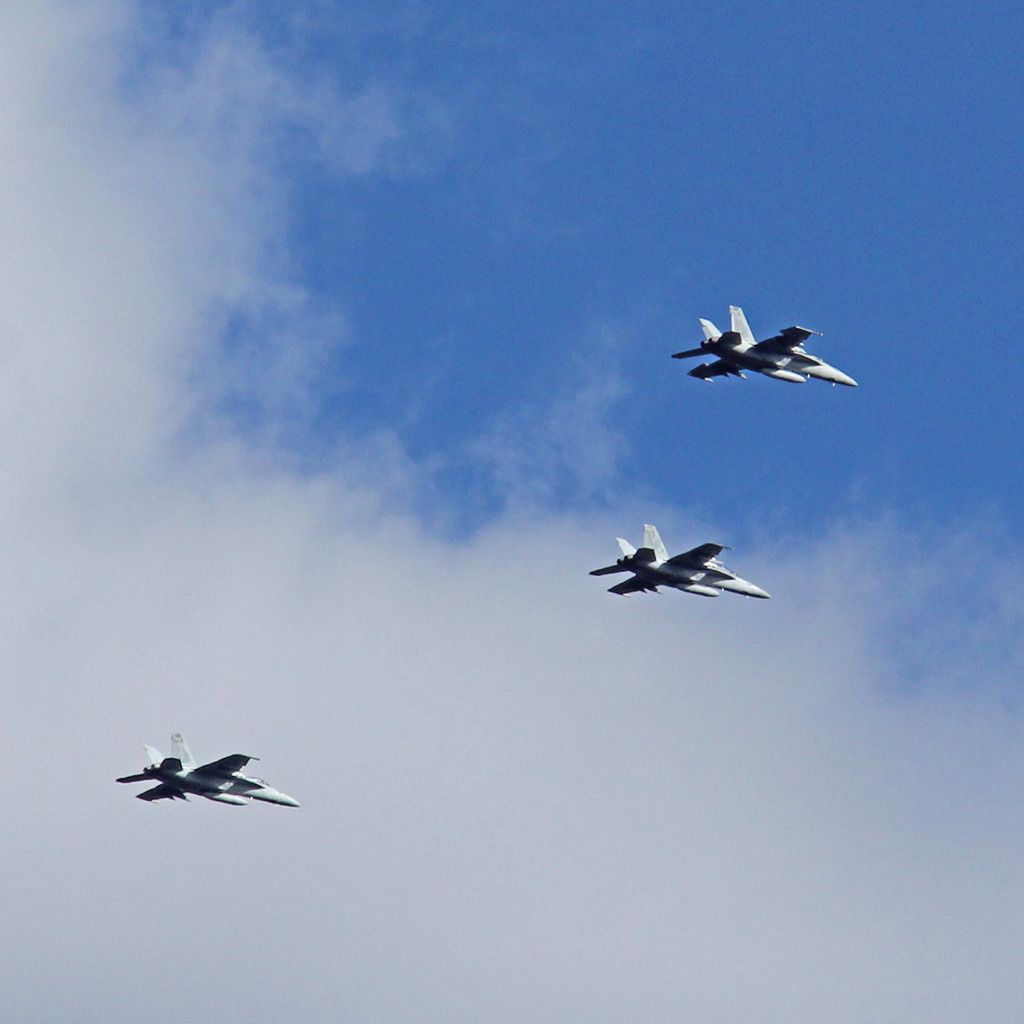 Due to trees, houses, and the fact that I was standing at the bottom of a small hill, I was unable to get a shot of the front of these aircraft. Since these aircraft are somewhat 'rare' in my neighborhood, I expect another opportunity within the next twenty years or so.
Again, thanks for your assistance.
Regards,
CyrKrtsMan