I think the most well known American owned biz jets were Continental Sabreliner 60's, because it was very common to see one parked outside their hangar at LAX.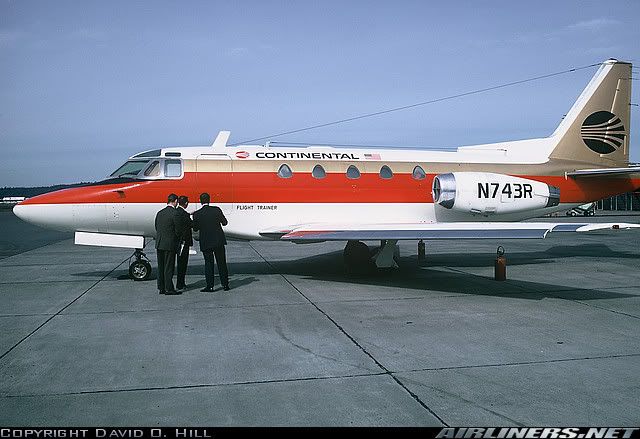 N743R Sabre 60 c/n 306-11
Accident report
, was replaced with Sabre 60
N231A 306-72.
Japan Airlines also had three Falcon 20E's based in California, and were common visitors to the Southern California airports.
N131JA Falcon 20E Japan Airlines flight trainer.
The most well known airline biz jet in Europe, which also visited America, was Aristotle Onassis Learjet 25B-074 SX-ASO
Accident report
which was replaced by Lear 25C-094 SX-CBM
Accident Report
(after sold in the USA).
Others include SIA Lears, VASP Lear, and afew in the Middle East, Libyan Arab Airlines, Jetstars, Falcons, Saudi, Royal Arab Wings/ALIA Jordan, Syrian Falcon 20, Iraqi Airways Falcon and Jetstars etc...
and of course Fred Smith's first of 36 Falcon 20's, N1FE FedEX;