Neat seeing everyone's setup. Some pretty awesome ones. I recently got into this myself, actually it's because I saw an ad on facebook... I normally ignore those but it sounded interesting. So I went ahead and ordered the Flightfeeder and got it yesterday and set it up.
Since it's winter I don't want to do any type of outdoor work so I put the antenna in the attic for now and I'm getting pretty good range. Will be interesting to see how that is affected over the months as the snow accumulates.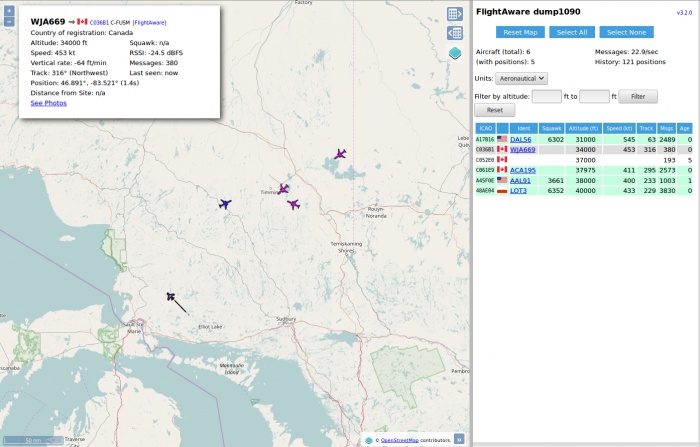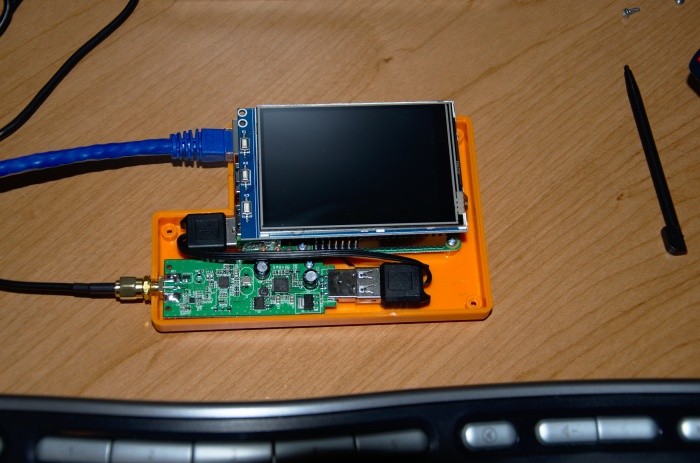 Being the geek that I am... of course I had to take it apart before turning it on.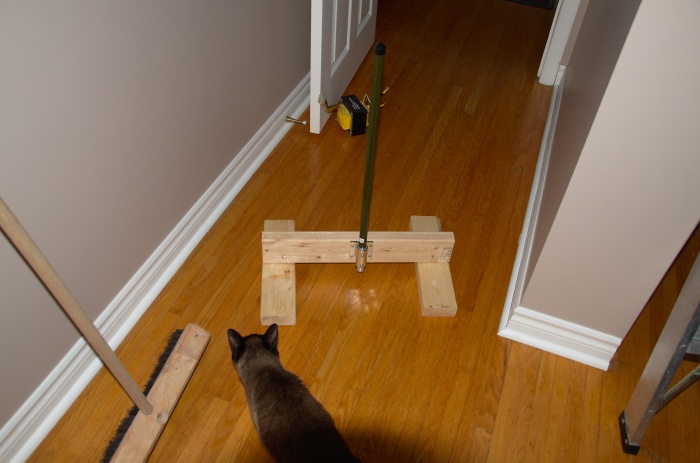 I threw together a really basic stand for the antenna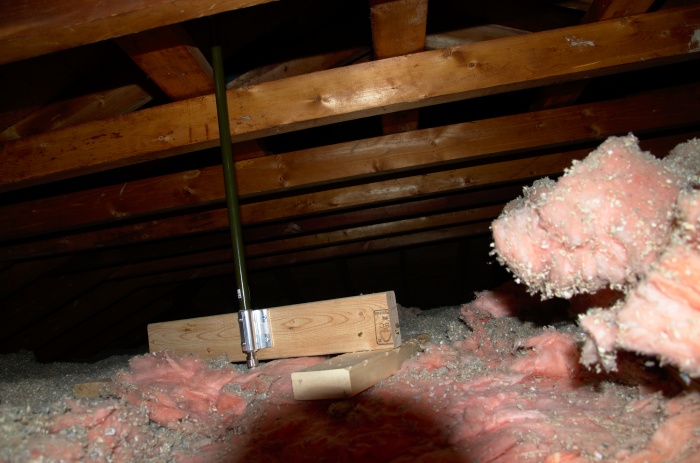 And put it up in the attic.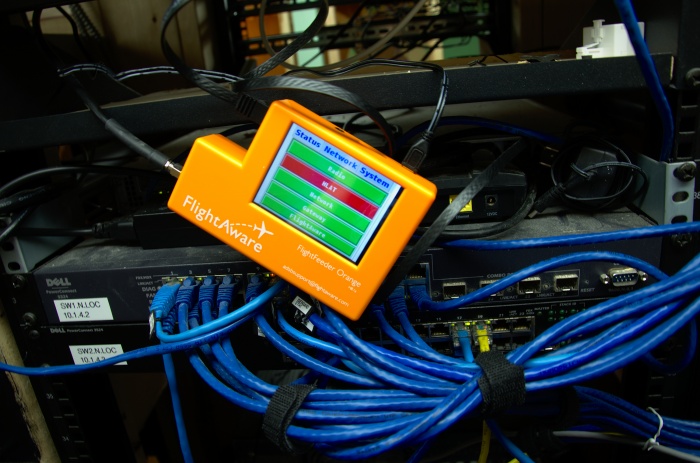 This is the feeder itself, I just put it on the shelf. Yes, I need to clean up the cable management one of these days.
I have 4 hours of battery backup for my server rack, so I should be good to go as far as uptime.
My goal this summer is to build a shed, and I will add a mast to it, then move the antenna there with proper lightning rod/arrestor etc. I also want to experiment with solar power for the shed, if I can setup a small solar setup that can keep the inside at a reasonable temperature I will probably move the equipment there so I can get away with a shorter cable run. Right now I have a 10m cable. There was option for 5 10 and 15 if I recall.
For my setup I did not go with the filter, and it seems to work fine, but once I have more data I might add it in to see what effect it has.